We believe that business has the power to change the world.
Join a community of entrepreneurs and leaders committed to a new way of doing business - where profit is balanced with purpose, and decision making is based on values.
Join our FutureX Community
Being Here Matters
Build and develop new relationships
Build meaningful new connections and relationships that are built on trust, sharing and purpose.
Develop new skills, faster.
Select from a series of events, workshops and courses that will help you develop new skills & deepen existing knowledge.
Improve your leadership skills
Find yourself a new coach or mentor who can help you develop your leadership and personal development goals.
Learn from best practice
Learn techniques and insights from some of the most successful organisation as well as founders on a similar journey to yours.
Creating mentally healthy leaders
Being the boss is hard. Making all the big decisions is exhausting. Navigating trade-offs is conflicting.

Don't do it alone. Together we can help each build resilience and create networks that who truly understand our challenges.
Members
#is unexpected | #is awesome | #has quality features | #saved my life | #is the best
"Access to a committed, experienced, impact-driven community is every successful founder's secret weapon.The multiple different options for learning new skills, refreshing old ones or trying different challenges has been great"


Rob Gelb
"The FutureX vision of enabling the entrepreneurial community is aligned to our own purpose-driven approach. We are proud to be part of a vibrant and inclusive hub of like-minded businesses where we can share knowledge and collaborate."
Rebecca Bonnington
"I believe there is power from openly sharing experiences with fellow forward-thinking entrepreneurs and leaders. FutureX Plus is a huge opportunity to collaborate with a community that shares the mindset that the world can be better if we lead with purpose."
Craig Mackay
Our teachers
Speakers & Expert Contributors
All of our speakers are highly qualified professionals, leaders or entrepreneurs widely acknowledged in their field.
Mark Logan Scaleup Adviser & former COO Skyscanner
Leela Srinivasan CMO at Checkout.com
Alex Alleyne Sales Executive & 2x LinkedIn Top Voice
Paul Polman Cofounder of Imagine & former CEO at Unilever
Monique Woodard Founding Partner at Cake Ventures
Chris Neumann VC at Panache Ventures
Michael Welch OBE President & CEO, Tirebuyer.com
Founder, Current Health
Christopher McCann
Cofounder & CEO, Sustainably
Loral Quinn
CoFounder,
Novosound
Dr Dave Hughes
Cofounder, Talking Medicines
Elizabeth Fairley
Cofounder, Care Sourcer
Andrew Parfery
Founder, Trubooks
Liberty Bligh
Founder, Know-It
Lynne Darcey Quigley
Founder, Woozano
Atif Syed
Founder, Netwomen
Pinky Ghadiali
Cofounder, Gigged.ai
Rich Wilson
Founder, Trapper
Aldin Wilson
Founder, Ujali
Onyinye Igbokwe
Founder, Sense City
Pooja Katara
Founder, Cyacomb
Ian Stevenson
Founder, Cyber Shell
Tayyaba Nafees
Cofounder, Zumo
Nick Jones
Founder, HOKO Design
Danny Campbell
Cofounder, Tricres
Rebecca Bonnington
Founder, Kami
Erika Brodnock
Founder, Adimo
Richard Kelly
Cofounder, Kafoodle
Tarryn Gore
Cofounder, Sharktower
Craig Mackay
Cofounder, Geared App
Lara Findlay
Serial Entrepreneur
Brian Williamson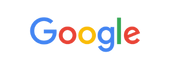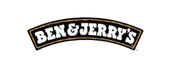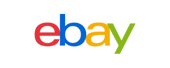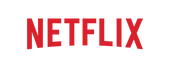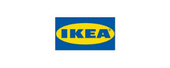 FutureX are proud to have worked with so many incredible brands from around the world
Who should join?
To make the most of membership you are likely to be:
A highly motivated founder or CEO with a clear purpose.

A senior leader part of a high growth potential team.


Interested in expanding your mindset and thinking.




Open to seeking the support, coaching, and mentoring to help you grow personally and professionally.

Committed to lifelong learning and giving back to others.
Joining FutureX has been a major benefit to me. The instructors and wider community are supportive and responsible leaders.
Helen Red
I would like to thank my instructors for their continuous support. The courses were challenging and well laid out.
Josh Stobbard
Welcome
Our community offers valuable resources and opportunities for networking, education, and collaboration. To maintain the quality of our community, we charge a fee of £12 per month. By joining our community, you will have access to exclusive content, events, and networking opportunities that will help you scale your business and develop your skills.

Sign up today to become a part of our community!
Community Fee
£12.00/pm (inc. VAT)
Join a community of leaders committed to a new way of doing business. Profit is balanced with purpose, and decision making is based on values.


Exclusive access to our community platform

Access to exclusive monthly events & content

Support throughout your scaling journey

Discounts, Perks and Freebies

Features in FutureX Newsletters
Created with