Live Online
International Leadership Circle
Online | Scotland - Chicago
3rd March & 24th March | 2.00pm - 4.30pm GMT
Created to help founders and entrepreneurs share challenges, learn from international peers and expand your mindset - in a safe and confidential space.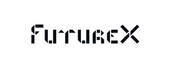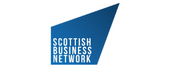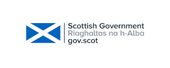 Facilitated discussion

Connection with Chicago business ecosystem

Mentoring & Support

Masterclasses with experts

Two Online Events: 2.00pm - 4.30pm GMT
Learn from global leaders
We are connecting the Scottish and Chicago business ecosystems by forming a 'first of it's kind' leadership circle connecting founders in Scotland and Mid-West USA.
Be part of a community
It's lonely at the top. Be part of an international cohort of entrepreneurs looking to learn, share and help each other through the challenges of growing a business.
Lesson series
Leverage the community to solve problems together.
The challenges faced by entrepreneurs are universal - loneliness, lack of support, imposter syndrome, money worries and time constraints. No matter what we're creating, we all have one thing in common: we need a strong network of mentors, advisors and friends to support us personally and professionally.

We strive for a safe, supportive space where you can learn from others who face the unique set of challenges encountered by purpose-driven founders and leaders.
Inspire, nurture and develop your top talent.
Your company needs exceptional leaders and powerful teams. This learning and development experience that will expand mindsets, develop powerful leadership qualities and build a culture of resiliance and innovation.
Leadership
Growth Mindset
Communication
Innovation
Join your fellow entrepreneurs on a journey of discovery
Choose your course
Online 3rd & 24th March 2022: 2.00pm - 4.30pm GMT
Free
Join the interactive live sessions online to fast track your development, build high performing teams and scale with purpose.

1 Founders Online

Access to both events for free

Invited to join future leadership circles
Bruce Walker
Cofounder and CEO
Over the last decade Bruce has been one of the most recognisable startup champions. In 2012 Bruce launched a startup festival and accelerator, expanding across UK, Silicon Valley, LA, Chicago, Abu Dhabi and Hong Kong.
Zoi Kantounatou
Cofounder and CFO
As well as being Cofounder and CFO at FutureX, Zoi is a trained facilitator and coach and she has extensive experience in running personal development and leadership. workshops and programmes around the world.
Christine Esson
Cofounder and CEO
Scottish Business Network is a not for profit international membership organisation for Scottish entrepreneurs and business leaders. We aim to facilitate greater communication and connectivity between this group of talented Scottish companies and a network of the leading Scottish diaspora around the globe.
John R Dallas, Jr
President and CEO
John is CEO of non-profit Enclave Learning & Earning Center, an economic development education initiative to support professional and personal psychological development and growth of entrepreneurs and their influencers (i.e., investors, bankers, lawyers, accountants, consultants et al).
Previous FutureX Students & Alumni
#SVS students have raised over £120M | #creating global impact | #building profit with purpose | #Tech for Good
Founder & CEO, Current Health
Christopher McCann
Cofounder & CEO, Sustainably
Loral Quinn
Founder, Novosound
Dr Dave Hughes
You're ready! Join your fellow entrepreneurs, entroll today.
Created with